Explore the magic of light!
Seasky International Light Show
Seasky was established over 2 years ago with the vision of bringing family friendly attractions to the beautiful Niagara Region.
Originally set to start in the Spring of 2020, the International Light Show Festival was delayed due to COVID-19 and the prioritizing the health and safety of everyone before launch.
The International Lightshow is a magical, unique experience that brings our world together at a time that we need it most!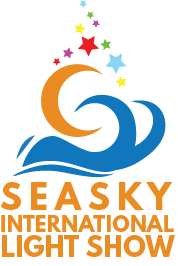 The Sea and The Sky
The sea represents the distance between Canada and the rest of the world with the light show bringing their cultures to Niagara. The night sky reminds us that, no matter where we are in the world, we all can look up and be connected by the same view. It signifies unity and hope as the stars remind us that no matter how dark the night may be, there will always be stars to light our way.
Most of the light displays you will see in Niagara Falls, have been showcased in more than 40 countries, including USA (New York, San Francisco, Miami, Jacksonville),  Japan (Tokyo), Britain, Netherlands, Belgium, Lithuania , Russia(Moscow, St. Petersburg), Estonia, Ukraine, Romania, Serbia, Australia and New Zealand etc., at many famous international brands such as Disney, Hello Kitty, The World Carnival, Coca Cola, China Central Television, and other international companies over the past 20 years.