The magic of Seasky International Light Show is underway as skilled artisans who have travelled across the world work tirelessly to create the thousands of LED lanterns for the exhibit opening November 18, 2021 in Niagara Falls, ON!
Using various themes and modern lighting techniques, this ancient tradition and lantern making skill is a renowned art and bursts with creativity to ensure a breath taking and entertaining spectacle.
Below, intricate light work is strewn in between the artwork to ensure it illuminates and twinkles perfectly in the evening sky.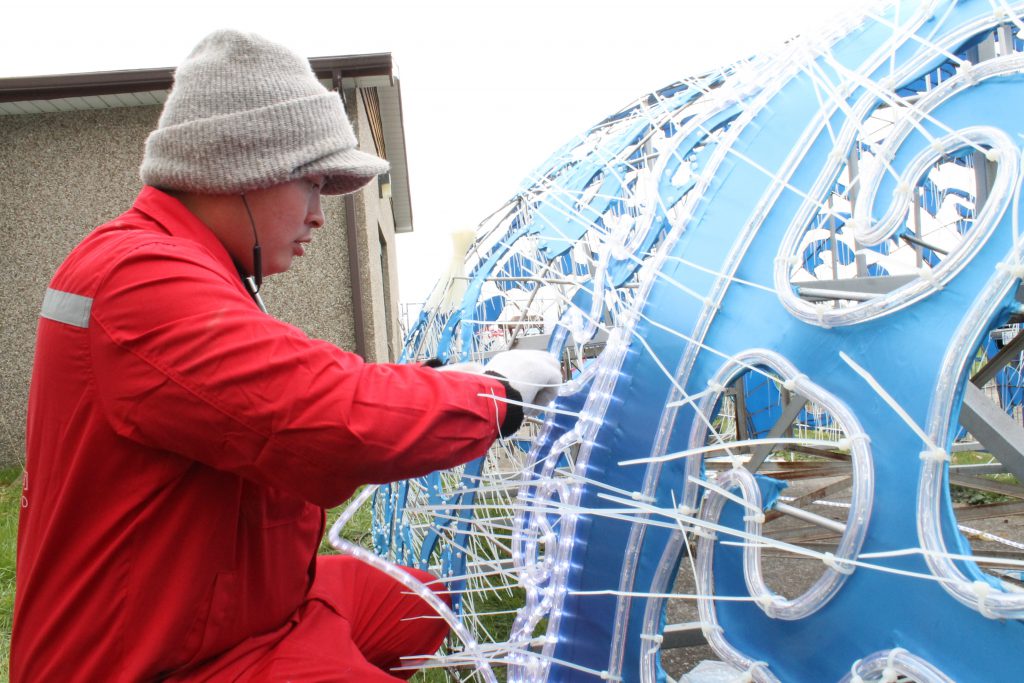 In another area of the 1.2 km site , the wire frames of large structures are carried and placed along the trail in preparation for colourful material installation and LED strands.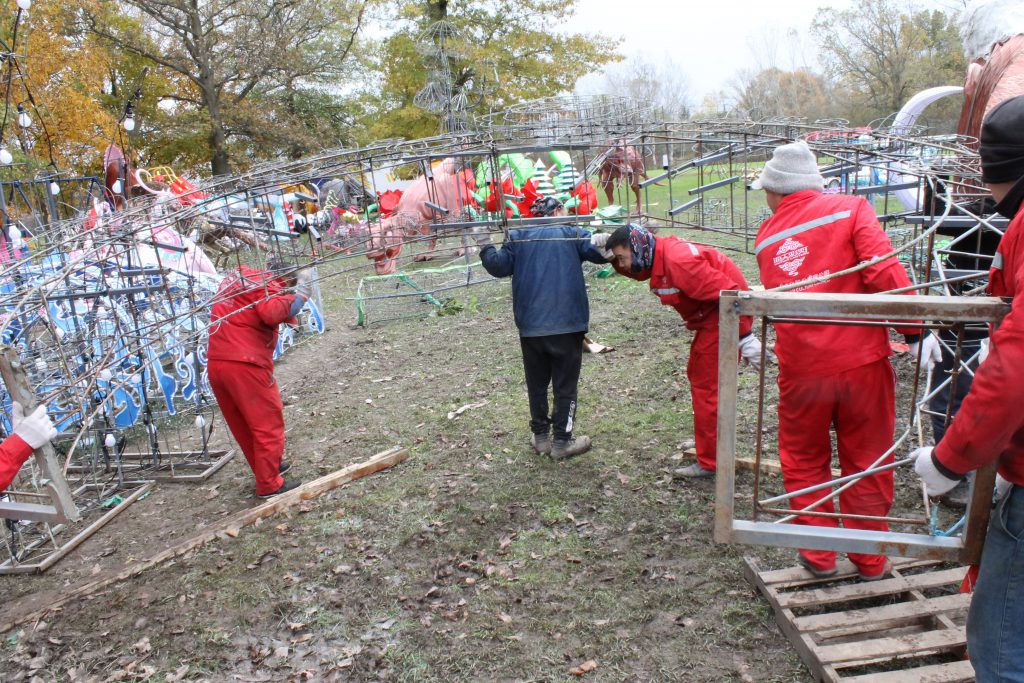 Team work is integral to the completion of such an intricate show and includes painting, wiring, glueing and so much more as the creations of animals, mystery and whimsy come to life!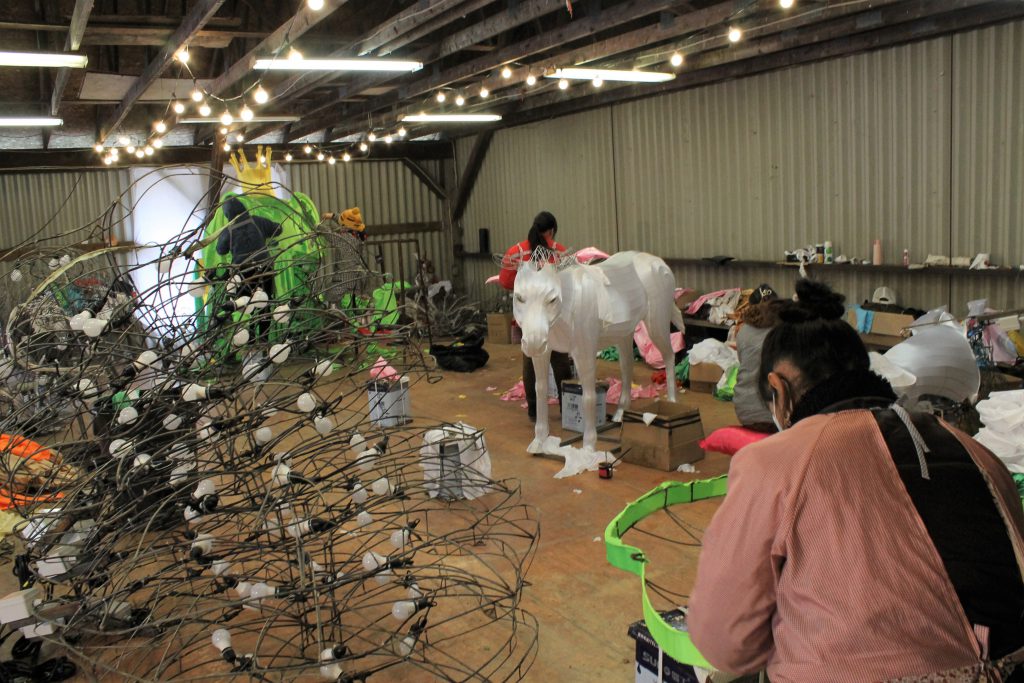 Creating the lantern and light festival is hard work , but also has its fun moments! Below, a quick smile for the camera.
The Frog Prince display is a crowd favourite! Below he is put together with steady hands to detail, ensuring a delightful outcome for the thousands of guest who will come to see him soon.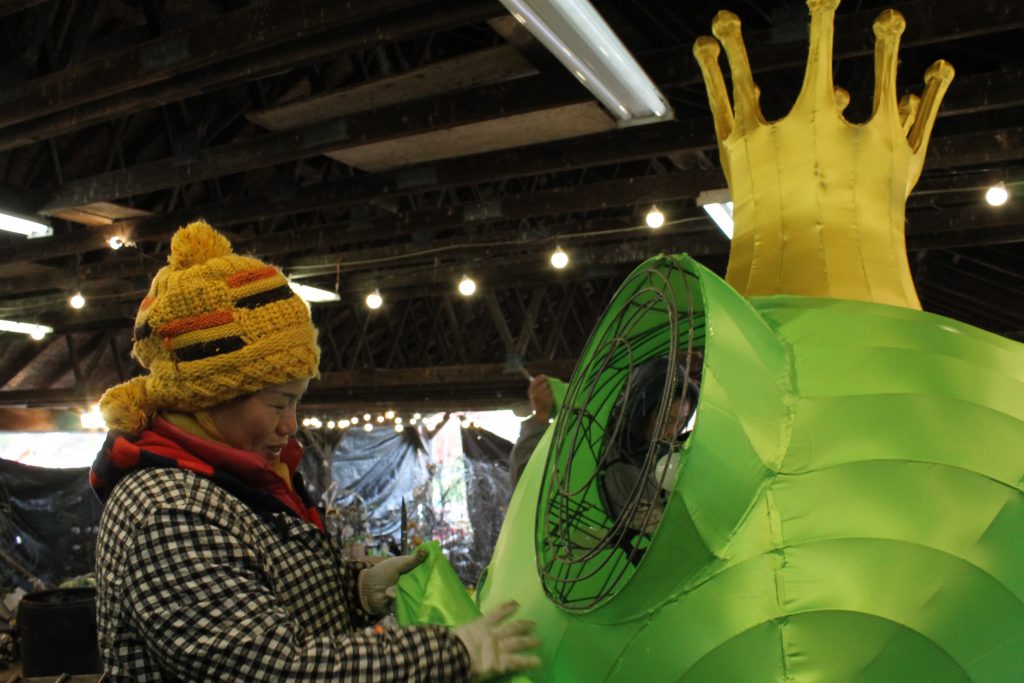 Animals make up a large part of Seasky's show, making it a perfect event for family entertainment. Sometimes they are true to life and sometimes a little imagination goes into their appearance.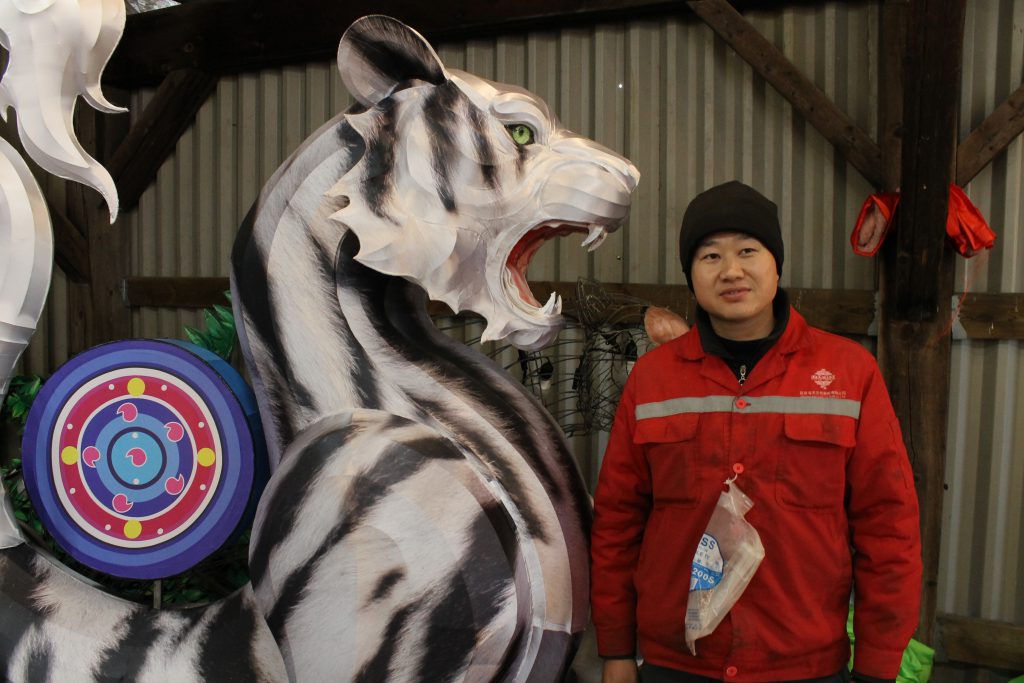 The weather is a little chilly some days outside, but that doesn't stop the progress from being made. Another incredible installation is pieced together under experienced hands here.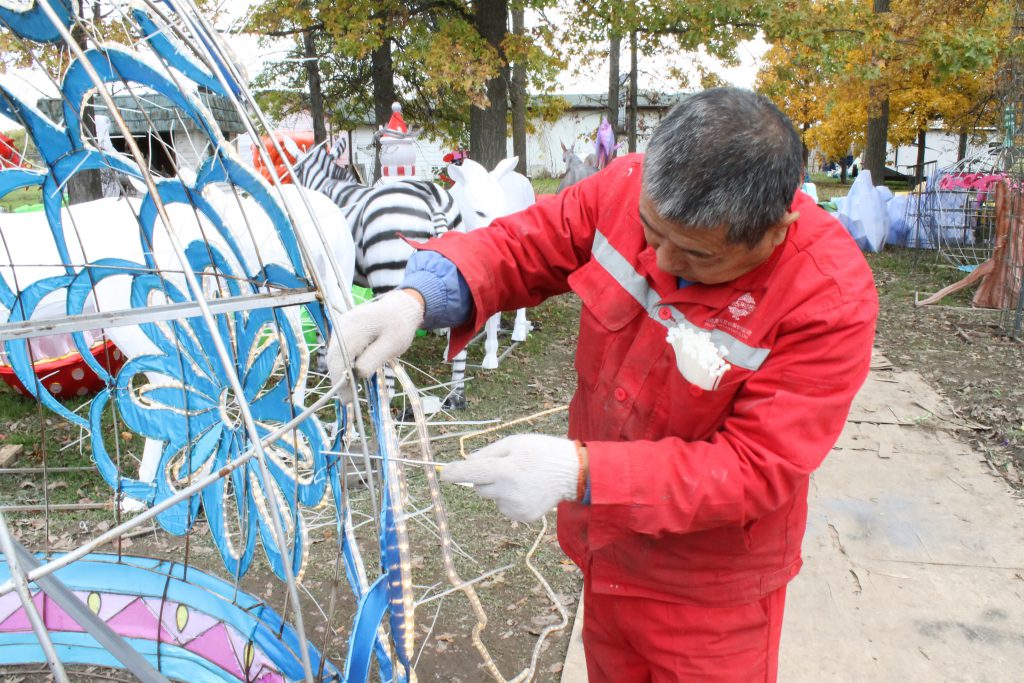 The horse symbolizes competence, saints, and talent in traditional Chinese culture. Here a life sized animal is carefully created and perfected complete with delicate bone structure and lifelike precision.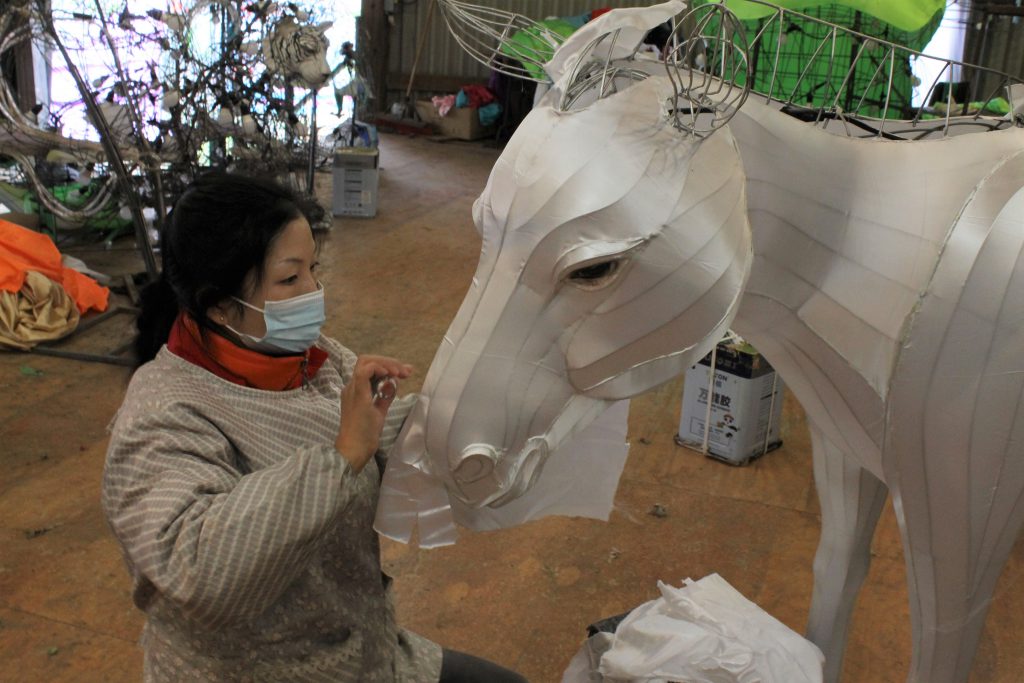 A wonderful array of colourful exhibits are laid carefully outside in anticipation of artistic hands that will complete their re-creation soon.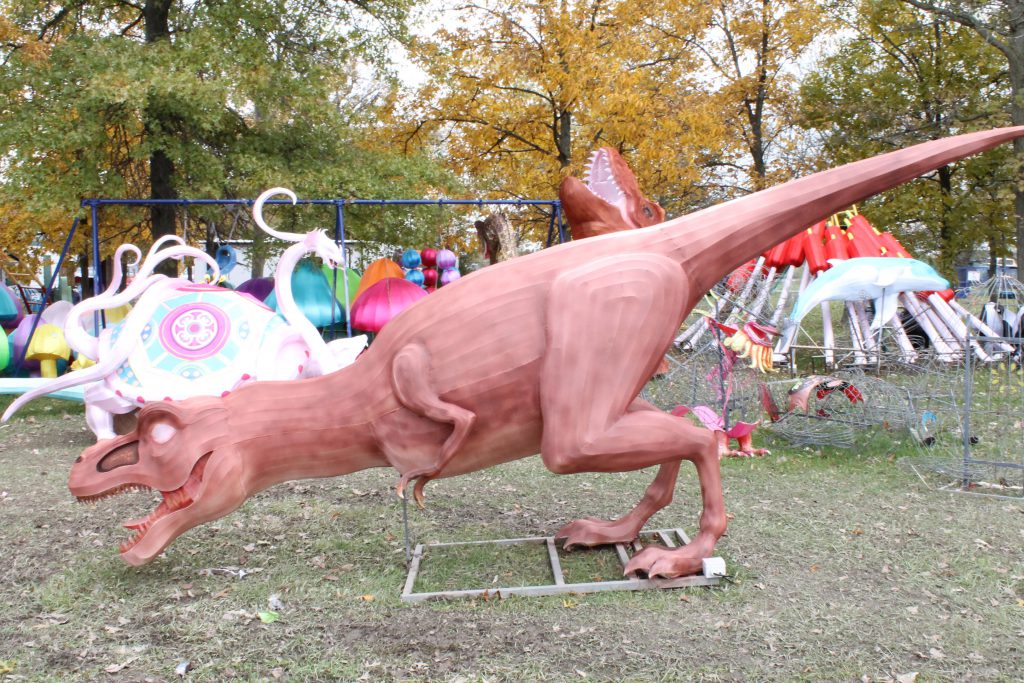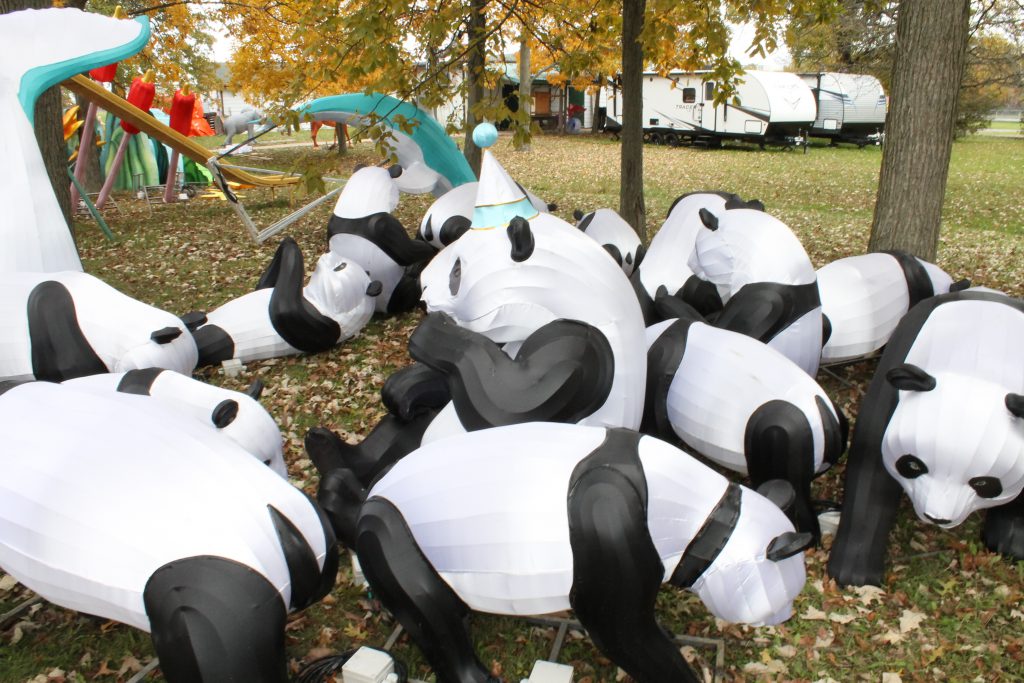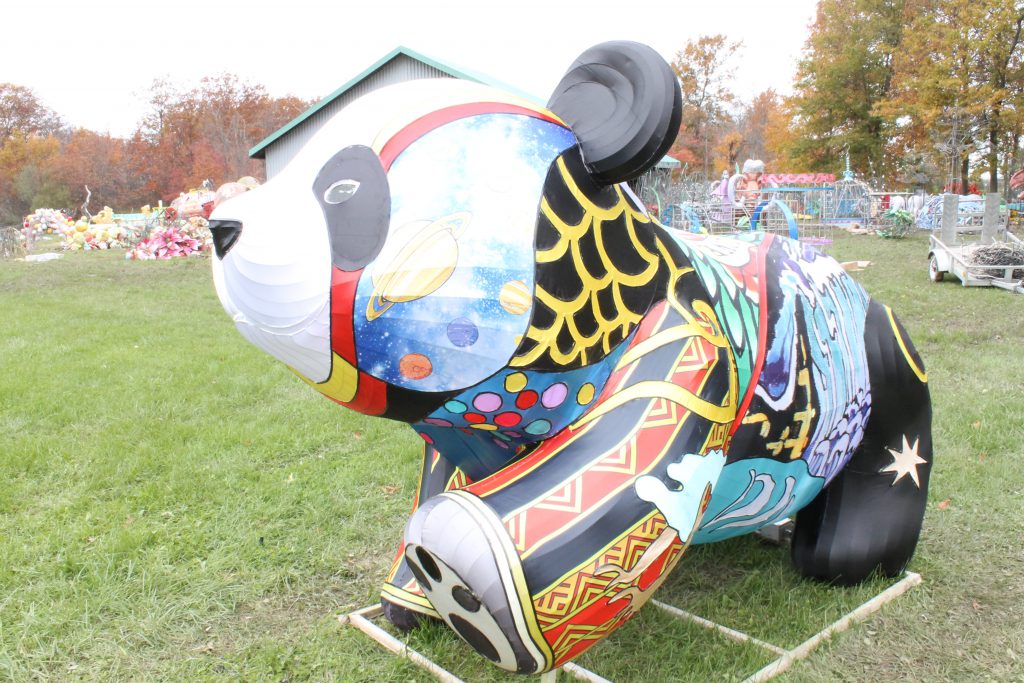 Because the outdoor Seasky trail is so extensive, great care has been taken to create a wonderful, easy to walk path. Below, the tractor plows out the field and lays a wood chip carpet to ensure a dry and comfortable stroll for all!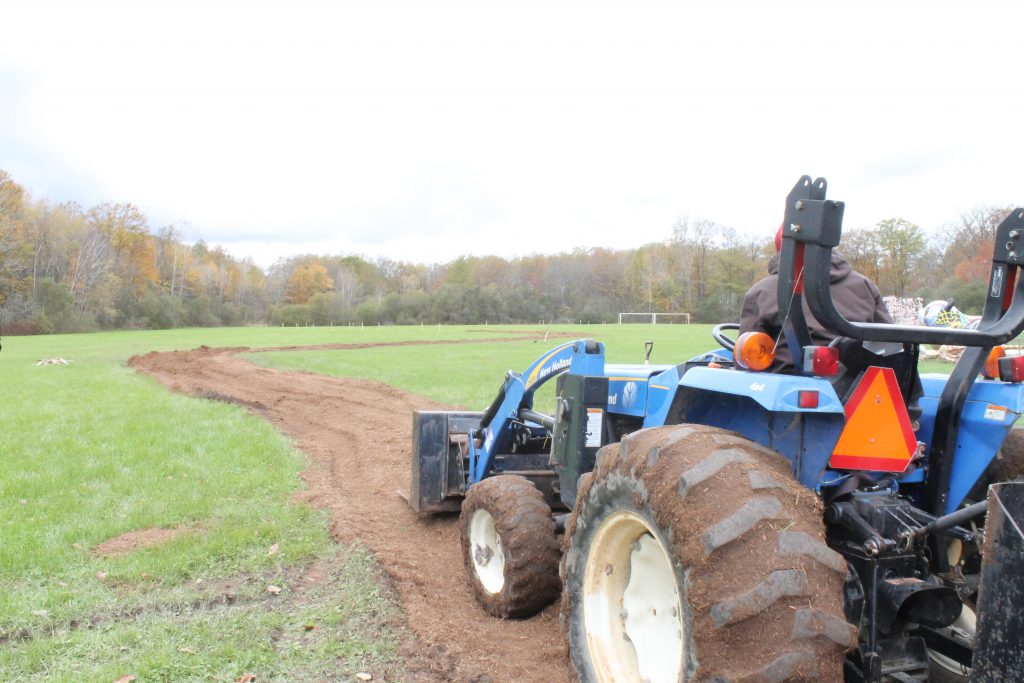 Getting Ready for the Family Event of the Season!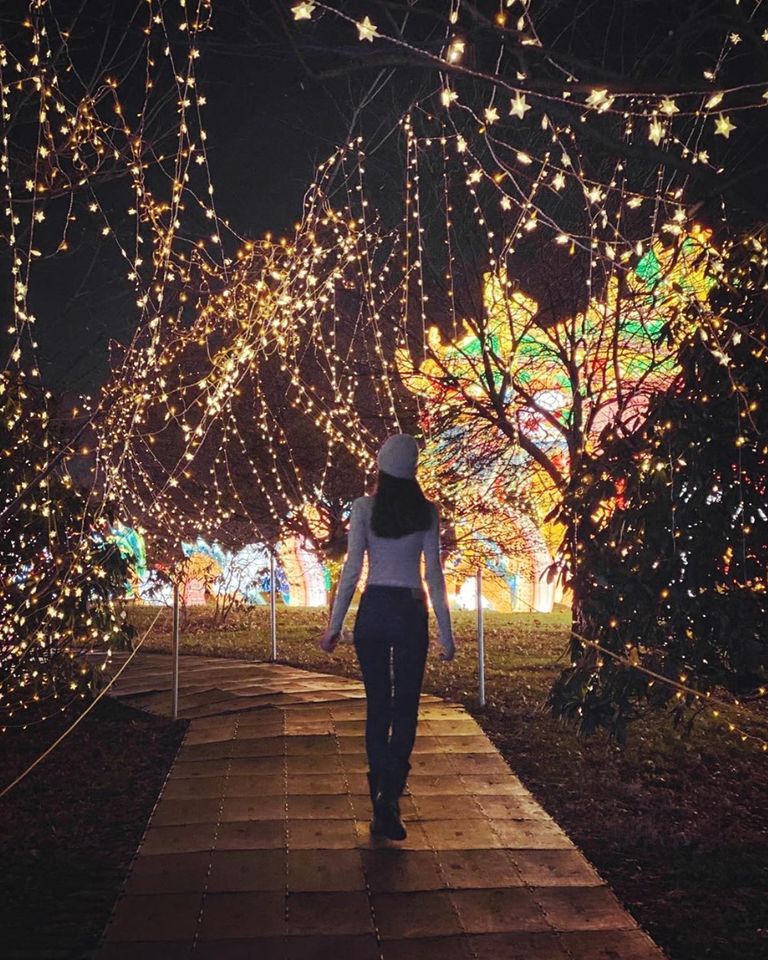 Seasky International Light Show is almost here!
As the artists work on to create the magic, be prepared to visit an enchanting event where the lanterns come in all forms including giant animals, plants, sea creatures, Chinese culture, international architecture, space, history, ancient stories, and so much more!
Get your tickets now and don't miss this world travelled exhibit running November 18, 2021 – February 27, 2022.