The team at Seasky International Light Show are excited to announce our new family deals in cooperation with Niagara Gift Cards.
This means it is a great time to treat your family to the wonder of our 1.2 km outdoor light show while saving money!
Our new value package for families means you will get a gift card that is valued at $120 for only $99 that will include passes for 2 adults and 2 youths (kids under 3 are free). The cards are purchased from Niagara Gift Cards, a website for consumers to shop gift cards from all their favourite businesses from the comfort of their own home.*
*The passes are redeemable on Thursdays, Fridays and Sundays until February 27 2022. Attendance date based on availability when redeeming – some blackout days may apply. Offer only applies to new ticket purchases.
About the Seasky International Light Show
Our show officially opened in November to the public to rave reviews. We are so excited for everyone who has been able walk the trail, take pictures and enjoy the hand crafted lights against the beauty of nature in Niagara Falls.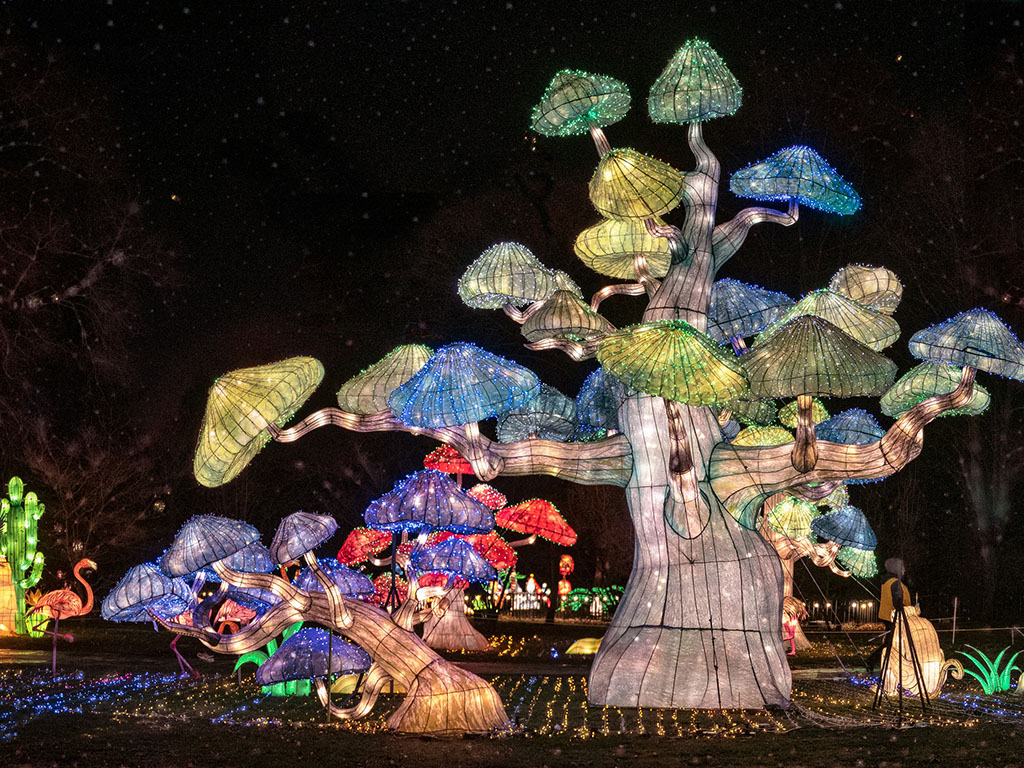 Below, a family enjoying the evening beneath the twinkling lights!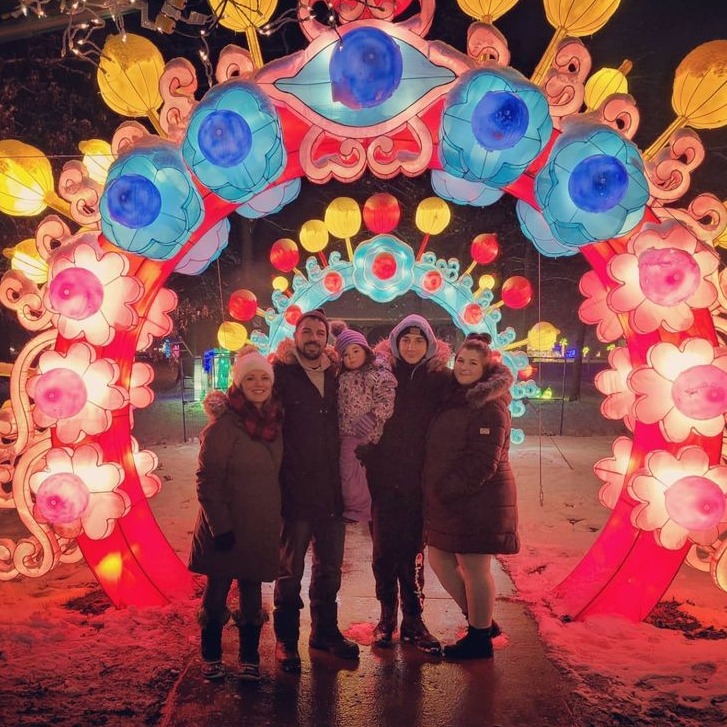 The light dusting of show we have had recently in the area adds to the experience of our displays. Besides so many magical scenes of nature, animals and history we also have a lot of seasonal elements to enjoy!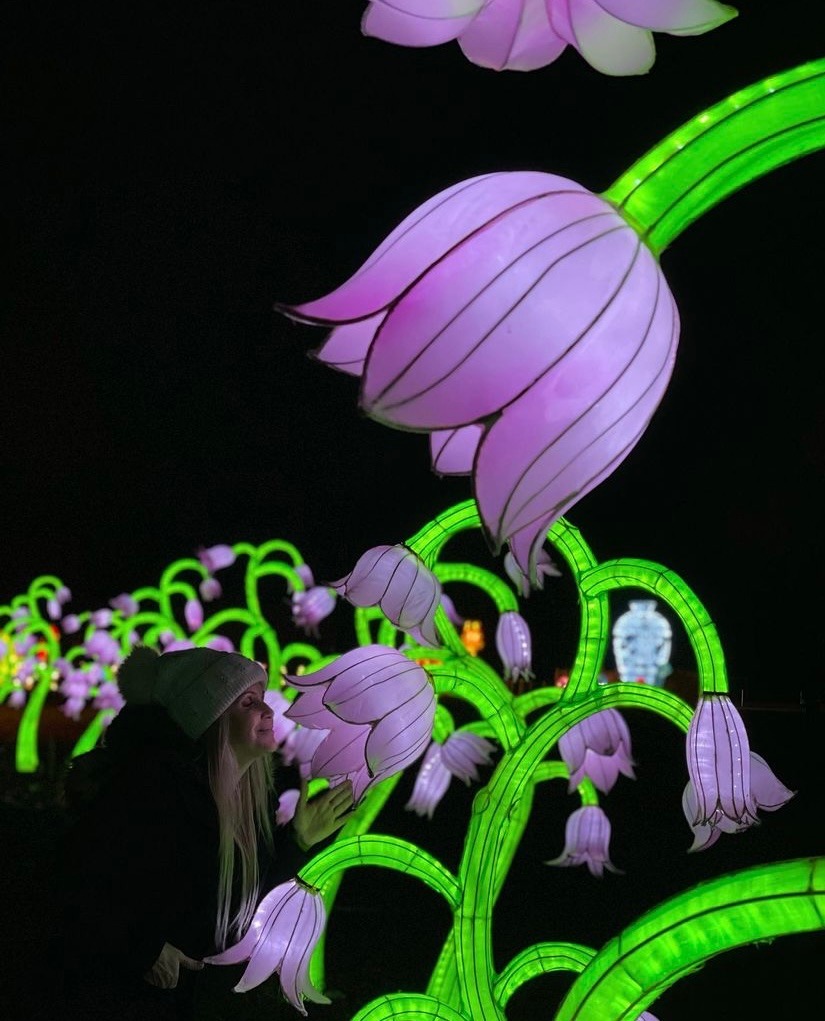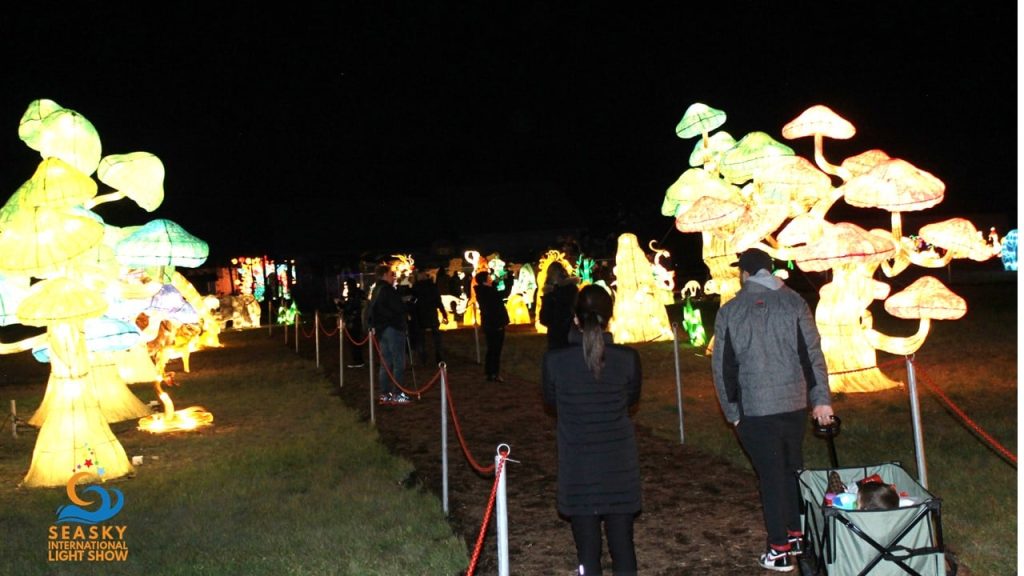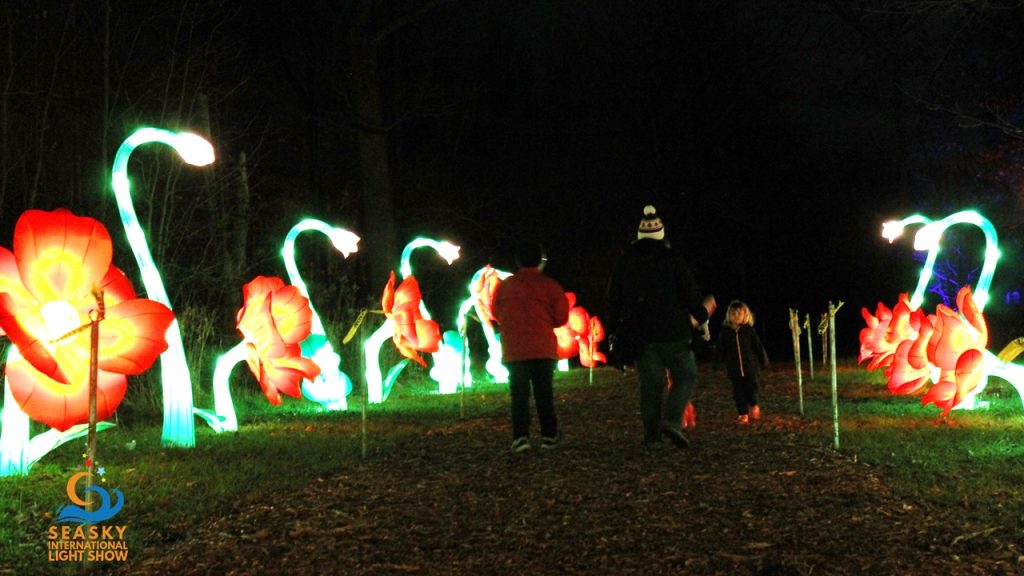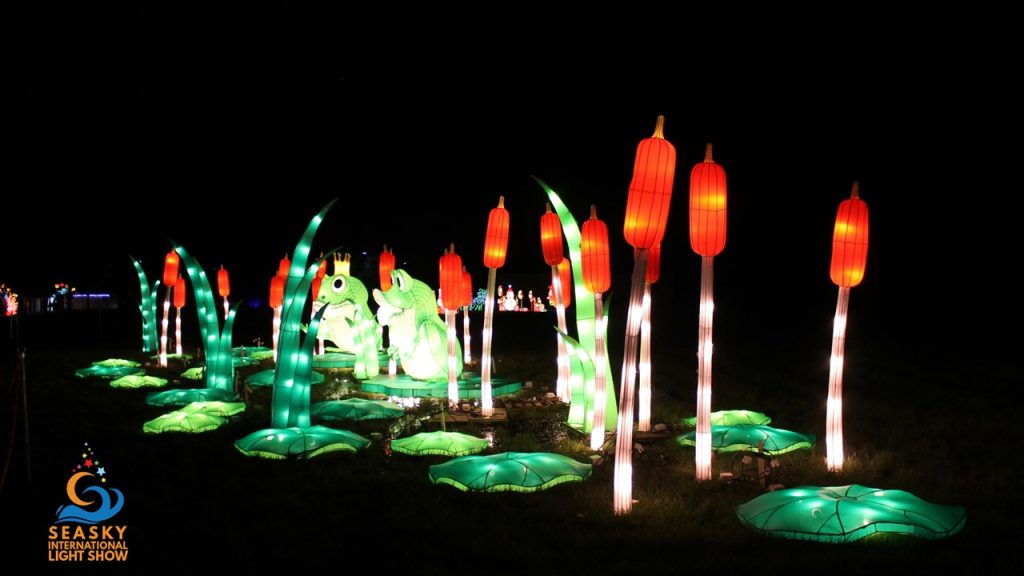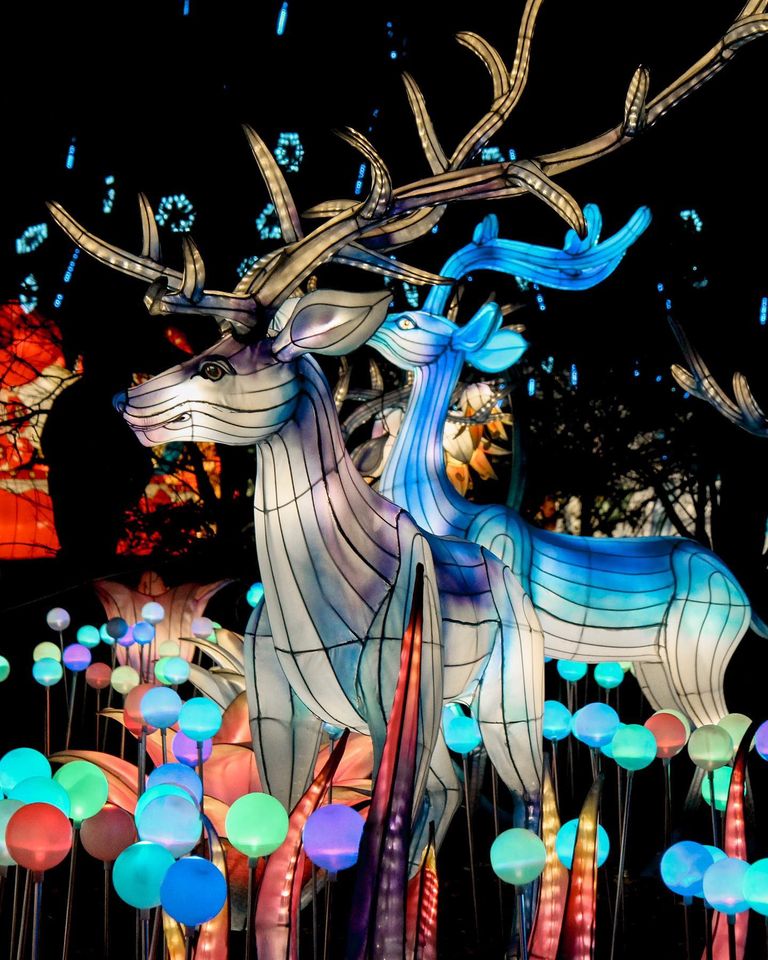 We look forward to seeing everyone in the coming weeks at Seasky International Light Show.
And remember, if a family pass is not the right fit for you, we have regular tickets available on our website for purchase!